Workshop Title
---
Scientific Film production: An art !
Conducted by: Hari M Mohanan
Overview
---
This workshop on film production will be conducted by a well-known filmmaker Hari M Mohanan. He made a Malayalam documentary 'Invisible wings' in 2015, which won the Best Short Film award in the Non-Fiction category at the 2018 Filmfare short film awards. The film is about a tea-seller K R Vijayan from Kochi, who is a world traveller.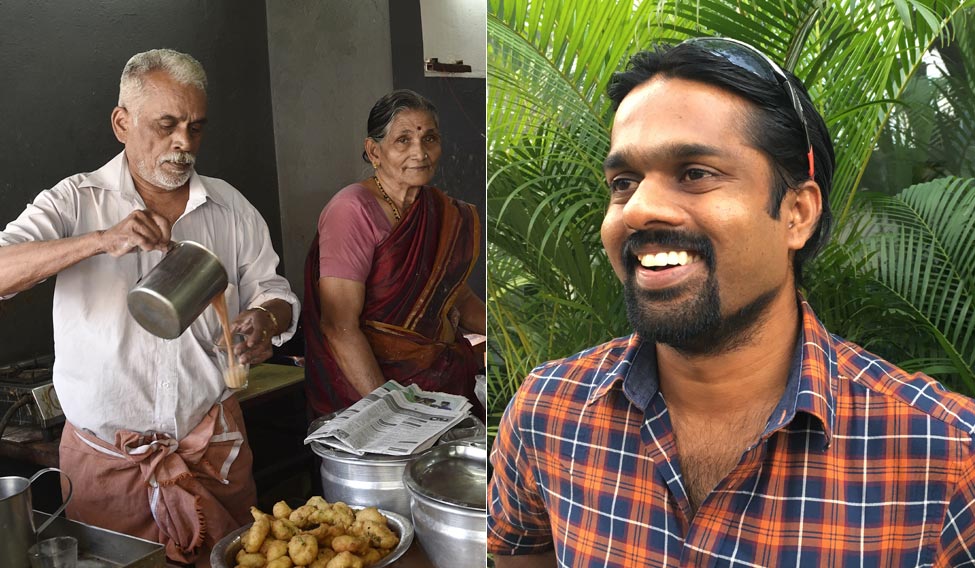 (From left) world traveller- tea shop owners Vijayan and Mohana and Hari M. Mohanan

Details
---
Start date: 2019-07-03
End date: 2019-07-09
Registration till: 2019-06-15
Fee details
---
Accommodation and food during the entire duration of the workshop will be provided. Travelling allowance is not included.
Key Features
---
1. Dimension of a story
2. Exploring story dimension with real character
3. Creating narrative style
4. Stages in film production
5. Hands on: Film making
So what are you waiting for?
Hop in !!
Press the register button to grab a wonderful chance of educating yourself to produce captivating media clips!
Supported by
---
IISER Pune, National Council for Science and Technology Communication (NCSTC), Department of Science and Technology (DST)